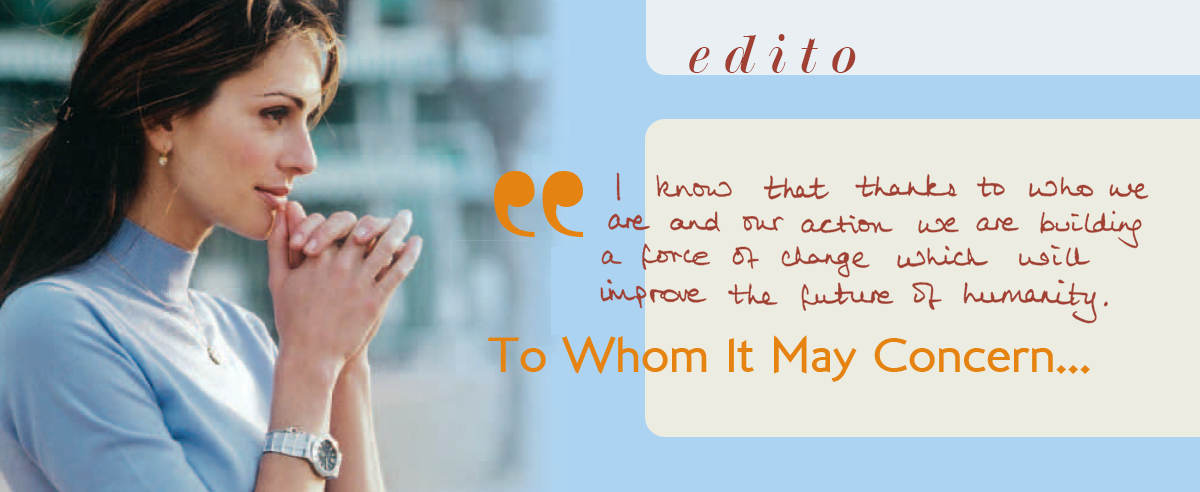 Tasha de Vasconcelos, Edito
"Tasha de Vasconcelos, born in Mozambique, is supermodel and actress. Today, she has been the image in particular of fashion houses and jewelry : Christian Dior, Yves Saint Laurent, Christian Lacroix, Balenciaga, Van Cleef & Arpels.
Tasha de Vasconcelos has been engaged since 1996 in the domain of health in Africa since (Nelson Mandela Children's Fund). Appointed Goodwill Ambassador by l'UNICEF en 1999, she founded in 2006 the AMOR foundation dedicated to maternal health and infantile in Africa astral region of her birth (Malawi, Mozambique). The Fondation AMOR has notably opened a first maternity hospital in Malawi in 2009 (Kasese), a second in 2013 (Zomba), a third in 2014 (Machinga) and fourth in 2015 (Thyolo)."
As founder and President of AMOR, a Monegasque Association to help save the lives of mothers and children worldwide and especially in the African continent where I was born, as an internationally renowned model and actress and humanitarian ambassador to the European Union, as author, autobiography "Beauty as a Weapon", let me share with you our work.
AMOR was founded in 2006, and in 2009, we opened the AMOR Maternity Hospital in Malawi. We have significantly reduced maternal mortality and safe motherhood is a serious battle in Africa, especially Malawi, a country with the highest rates of maternal death and HIV transmission from mother to child. Today babies are being born and lives saved because of the work of AMOR. This has made me more than ever aware of the fight to combat maternal mortality where I am personally committed through AMOR. We must together build the basis that creates self worth sustainable development and restores the natural dignity entitled to every human being. This is the basis of humanity dignity and self esteem. By supporting these programs, we give aspirations to many orphans, that have been shattered and left behind as the head of the family, whose eyes are opened again.
The AMOR maternity hospital in Kasese, Malawi today has 5731 babies born. Because of the work 7 out of 8 babies are born HIV negative in a community of 200 000 patients. The HIV rate has dropped since we opened from 25 percent to 11 percent. We also provide outreach clinics to help the outlying area.
The AMOR Eye Clinic opened in April in Nandumbo Health Center and will be providing eye care to the community of Balaka, Southern Malawi. Two young Malawian optitians were trained in Europe and now will operate the facility and give eye care services to a community of 30 000 in this area.
The new maternal shelter with the Presidential initiative to support safe motherhood will give maternal health support to the hospital in Domasi, Malawi and this is to be built. We have a program of community midwives and nurses being recruted from the villages with the help of their chiefs that will be part of this program. 94 percent of donations go directly to the work on the ground.
The board of AMOR joins me in thanking you for supporting our work that is changing the lives of so many and giving hope and dignity to children for the future.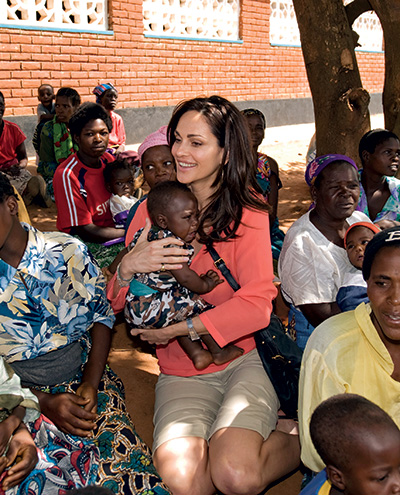 With the mothers.
Kasese, maternity Hospital
Tasha de Vasconcelos
Founder AMOR